When asked how Brookvale was coping during the Covid 19 shutdown, I had to think good and hard about how to reply, writes Danny Savage, our President. If it is a difficult time for us, how is it for our residents?
Brookvale is a Jewish Care Home based in Prestwich North Manchester. We care for 75 mentally and physically handicapped residents over the age of 18 who reside here permanently. Our residents span a wide range of ages and abilities. Our oldest residents have been with us for over 40 years and a couple have been with us for over 50 years. We care for residents from 14 local Authorities as diverse as Gateshead to London and across the country.
"Our dedicated staff have upped their game,
staying longer with the residents than
they would normally"
Parents choose Brookvale for many reasons, our beautifully manicured 12-acre site includes every possible amenity you can think of. We have a Hydrotherapy pool, a mini golf course, indoor and outdoor gyms, and music therapy rooms all on site. We are a fully kosher home supervised by the Beth Din and offer a full Jewish social calendar with the support of many local Jewish and religious groups from Greater Manchester. All our residents live in beautiful ensuite facilities that are clean, bright and contain all modern monitoring systems.
We have tried to ensure that firstly, their home is just that and not an institution. A full timetable of tailored events begins each morning and continues throughout the day right through the evening. I have been fortunate to be chairman of this wonderful home for 20 years and during that time we have built a home we are all proud of. So, going back to the question: how is it affecting us now?
As I write this short piece on May 14th , we are delighted that to say that the virus has not penetrated Brookvale and all our residents and 80 staff members are safe and healthy. I am well aware the extreme situation that most care homes are currently suffering, and we are not taking this epidemic for granted, far from it. Our CEO, Carl Richmond, took the decision to lockdown on day 1 and we have advised all our excellent staff not to take any chances. If they don't feel quite right, have a temperature or a family member is having symptoms, they are told to "stay at home" and isolate. We have guaranteed all our staff full pay and made sure they have not had to worry about not working. If they don't feel well, we provide three meals a day for our staff so they don't have to eat out, go for lunch or stop off for a coffee on the way to work in hope of reducing the risks. We have stopped all visitors, all parents visits and have had to stop the five special needs day care residents from attending.
This has been difficult for all. Friends and family that our residents see every day have stopped coming in and we have had to work harder to make sure they are fully entertained. Carl, has purchased several iPads so the residents can speak to their families whenever they want, and our dedicated staff have upped their game, staying longer with the residents than they would normally, and not one of them has asked for overtime. We are very fortunate and grateful indeed to all our team.
Our residents are used to socialising in the greater community, such as synagogue visits, theatre shows and the cinema – thanks to our very kind patrons. So, because we want to ensure social activities don't stop, we are doing them all in-house. Friday night shabbat services continue and a full programme is still ongoing. Our staff even arranged a VE day celebration with a disco, food, and picnics on our grounds so, for them, it was business as usual.
This week, Carl has introduced PPE for all our staff as a precaution. This is a scary thing for our residents and we have tried to make them feel comfortable, especially when most of them don't really understand what is going on in the outside world. We will, like other homes, feel the pain in the increased running costs, the cost of PPE alone for our 80 staff is already hurting, on top of the extra wages we must find.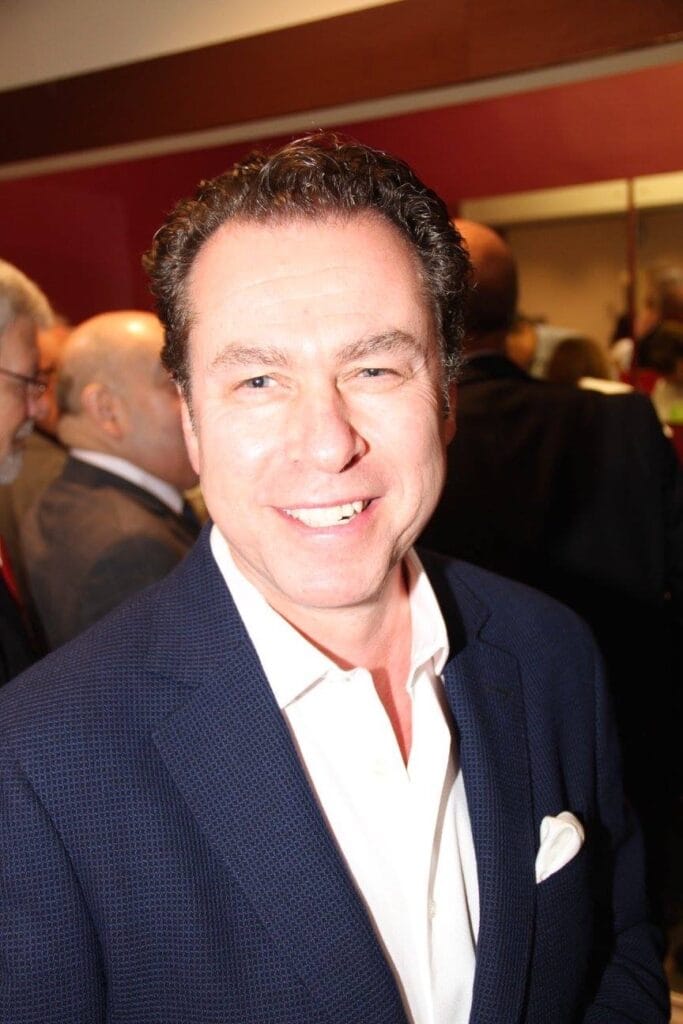 Our priority is our residents and staff. It's our job to ensure continued love and support for them.
We say happy staff give better care and to them, myself, and all our families – we are indebted.
If you would like more details on Brookvale please visit our website http://brookvalecarehome.co.uk/