Rabbi Robyn Ashworth-Steen was officially inaugurated as our Rabbi on the 16th December 2018. To view the YouTube video of the Inauguration Service click here
Robyn grew up in Manchester with our community and is very much part of our family, so it is great to have her home. Before studying for the rabbinate at the Leo Baeck College in London where she graduated this summer. She previously completed a degree in Theology and Religious Studies at Newnham College Cambridge and worked as a solicitor for a human rights firm in London.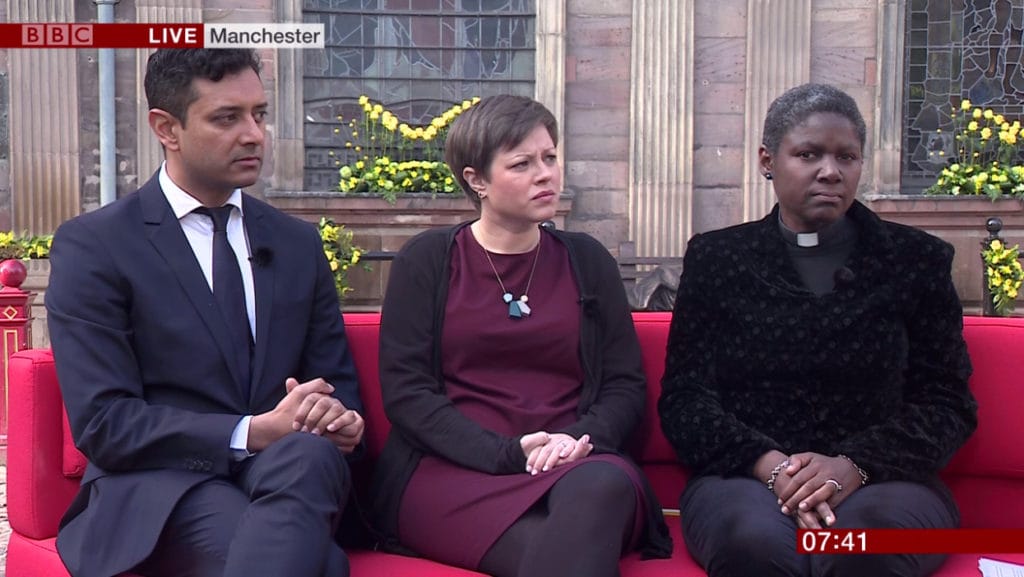 She is a passionate social activist and co-founder of Tzelem; the Rabbinic Call for Social and Economic Justice in the UK.
She has already made her mark, particularly in relation to bringing families with young children into the fold and running more informal educations sessions – Torah on Tap. She has led a number of Shabbat and Festival services, demonstrating a real flare for ensuring that they remain dignified and at the same time relevant to our ever-changing world.