The Ladies Guild is one of the longest standing and most important social groups in the Synagogue.
We run social, cultural and charitable events, care for the ritual appurtenances of the Synagogue and provide weekly Kiddushim. From time to time Luncheons featuring interesting guest speakers are held.
Lend a hand and enjoy the Mitzvah of giving. For enquiries as to how we can help you or you can assist us, please contact the Ladies Guild via the Synagogue Office.
Manchester Reform Shul celebrates Diamond Jubilee
It is not only the Queen of England who celebrated her diamond jubilee in 2012. The Ladies Guild of Manchester Reform Synagogue celebrated too.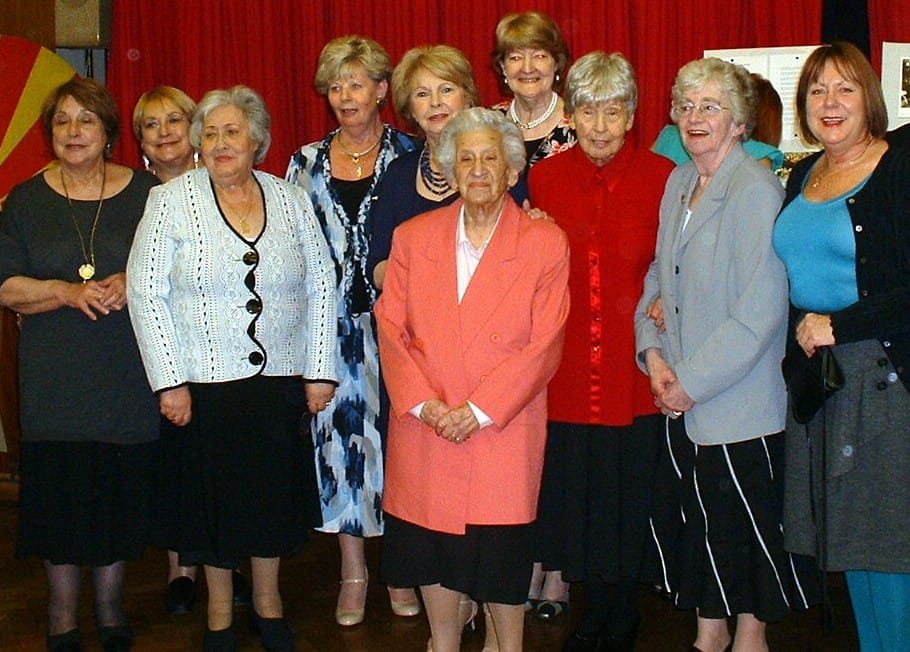 At a special service in May 2012 to mark the occasion, Rabbi Silverman paid tribute to the Ladies Guild and talked of the history of the Congregation published in the Shul's centenary year 1957. Rev. and Mrs Goldberg convening a meeting of the ladies of the congregation and suggesting the creation of a Ladies Guild for charitable and social work both within and without the congregation.
The work of the Ladies Guild now encompasses many things: catering for kiddushim, decorating the Succah, looking after the silver for the Sifrey Torah, equipping and furnishing the Bride's Room, providing flowers each week for the War Memorial in the foyer, fund-raising for Tzedakah, Interfaith work providing hospitality to visitors from other faiths, and supporting our children's education.
The Rabbi and Shul members paid tribute to Irene Gould and her Ladies Guild , and to Cynthia Zatman and her Friendship Club. Both were presented with bouquets of flowers, as was Clarice Stern, a founder member of the Ladies Guild 60 years ago.