We run pre-Bar/Bat Mitzvah classes for children starting at 11 years of age.
Shabbat tots & activities for toddlers & young children by Rabbi Robyn
Other children's activities are organised to coincide with festivals and at other times during the year.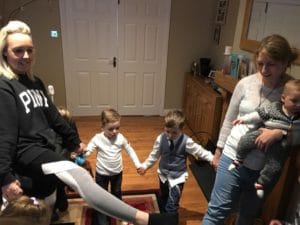 Jacksons Row held a number of children's services over the 5778 High Holidays. These included our "Master Blaster" competition on Rosh Hashanah, discussion of the Jonah and the Whale story on Yom Kippur. Other activities were held for Simchat Torah. Friday afternoon Shabbat activities for toddlers and also organised in family's homes. Why not contact the office or Rabbi Robyn directly via the website to find out how your children can get involved.