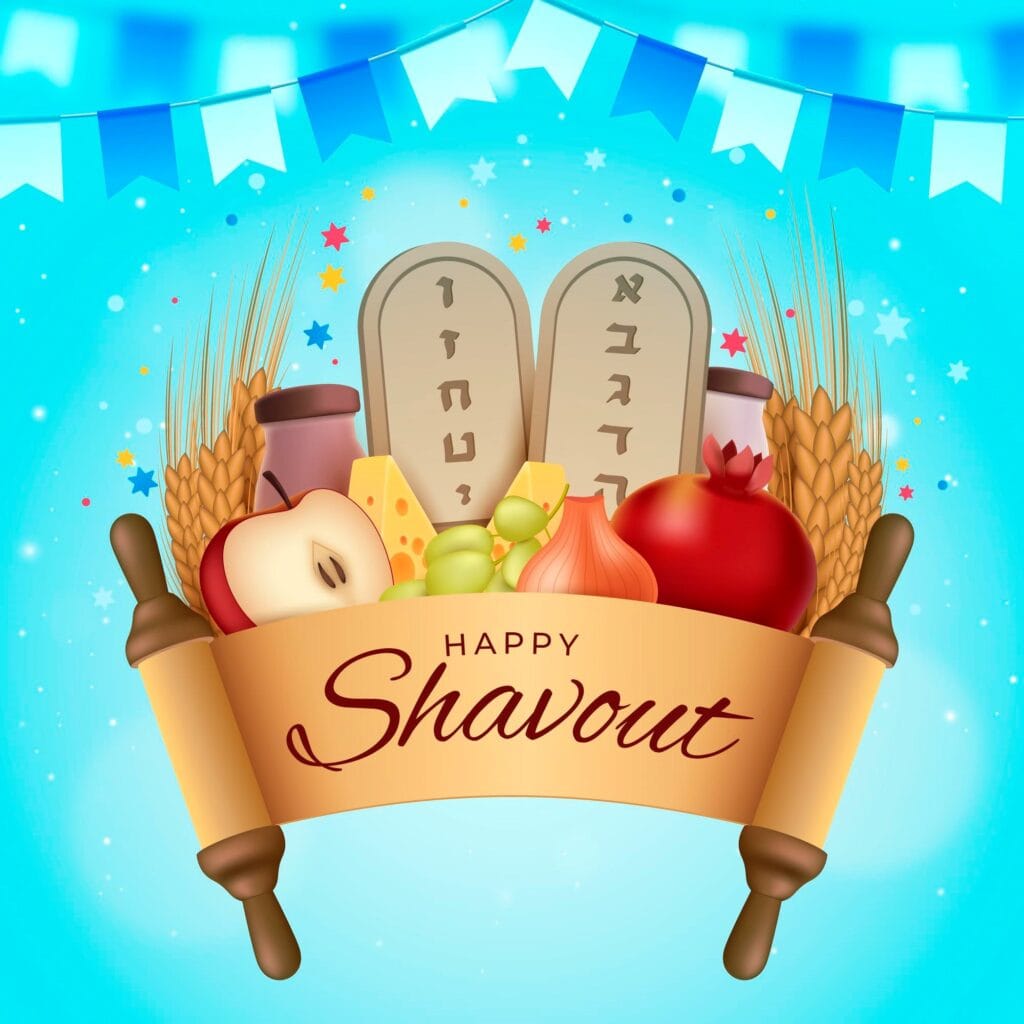 All festivals are currently celebrated online.
Shavuot starts this Sunday         שָׁבוּעַ טוֹב
Here is the complete list of Shavuot events plus details of the sessions on offer for Tikkun Leyl along with timings. Everyone is welcome to eat during the sessions – bring your own dinner, cheesecake and your drink!  
First off is a Family Challah Bake on Sunday at 15h00.
– 18h30 Candle lighting and a joint northern Erev Shavuot service.
– 19h00 is Kiddush, BYO Cheesecake and Chat.
– 19h30 – 22h00 sees a range of study sessions:
– 19h30 – 20h15 The Book of Naomi with Rav Reuven and Isobel Silverman
– 20h20 – 21h05  Is the Covenant Redundant in the age of Wellness? With Rabbis Robyn Ashworth-Steen and Fabian Sborovsky  
– 20h15 – 22h00  Pirkei Avot with Rabbis Sybil Sheridan and Warren Elf.

The Shavuot morning service at 10h30 on Monday is a joint service for Reform communities across the north.

Click here for Challah recipe   And every day throughout Shavuot week, join with family and friends for an outdoor scavenger hunt around Manchester City Centre.  See more information contact the office.
Why not check our the suggestions on our Food for Thought – Chanukah webpage – click here.