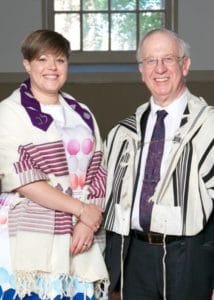 Green light for Jackson's Row Site Redevelopment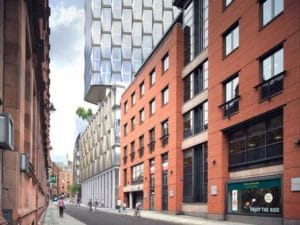 Planning permission has now been granted (photos show proposed Jacksons Row site views). Legal agreements should be finalised by next March.  We plan to vacate our current premise in Spring 2019 and temporarily relocate to the neighbouring Friends Meeting House while our new Synagogue is being built. We look forward to continuing as an active and even more vibrant community during this transition. As always, a warm welcome to Manchester Reform Synagogue, a member of the Movement for Reform Judaism. The synagogue is easy to find as it is near the town hall, right in the centre of Manchester.
160 years of Progressive Judaism in the Heart of Manchester
We pride ourselves in being steeped in the tradition of Reform Judaism, being one of the oldest Reform Synagogues in the United Kingdom, but with a vibrant community that moves with the times.
Our focus is on Progressive, Living Judaism. Our Rabbis are the most forward thinkers and educators, able to engage with people of all ages. We have a passionate and vibrant Executive and Council, which prioritises Jewish Education, Family and Seniors Events, fully experiencing and celebrating Shabbat, Jewish Festivals and Personal life events.
For details of activities for children and families click here.
Rabbi Reuven Silverman & Rabbi Robyn Ashworth-Steen
B'Shalom – In Peace
Latest News
Following the sickening attack in Christchurch, this will be part of our next Difficult Dialogue this Thursday 6.30pm at Manchester Museum at the University of Manchester in Oxford Road. Come join the
Read More...