click below for


---
JR stars in TV thriller 'Ridley Road' set in 1960s London
Some of the cast of a new BBC drama have been filming inside JR this week.   Familiar names include Rory Kinnear, Tamzin Outhwaite, Tracy-Ann Oberman, Eddie Marsan, Samantha Spiro, Danny Hatchard, and Rita Tushingham.  The lead roles include newcomers Aggi O'Casey and Tom Varey.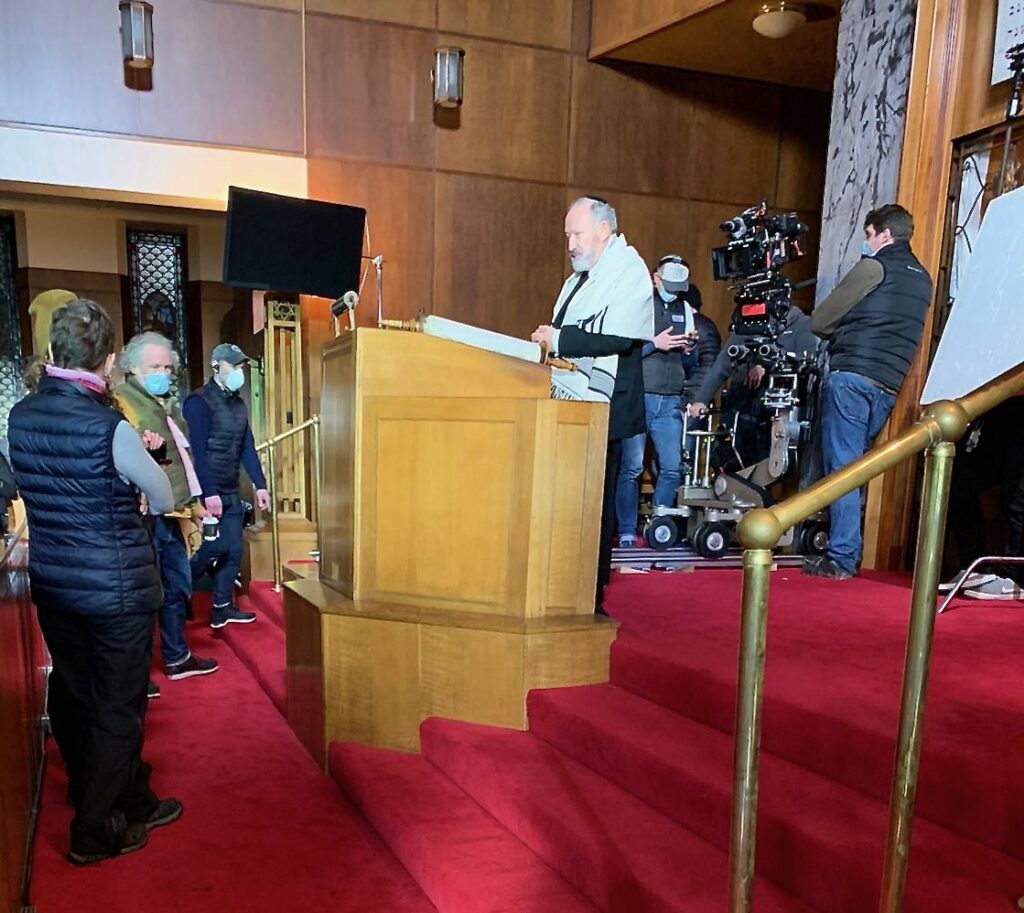 Our Synagogue will feature in Ridley Road, a four-part series, which is an adaptation of the critically acclaimed 2014 novel of the same name by Jo Bloom. It is set in the London of the swinging sixties and its darker side, an East End where far right fascism is on the rise. 
One key variance is that the drama is being shot in Greater Manchester and Merseyside to represent London at that time. The cast have been pictured filming in Liverpool City Centre, Ashton under Lyne was well as Manchester. The film's producers asked to use Jacksons Row to stand in for an East End Synagogue.
The story follows a high-spirited Jewish hairdresser, Vivien Epstein (O'Casey), who falls in love with a member of the 62 Group, a militant broad-based coalition of anti-fascists in London. She decides to move from Manchester to London to be with him. Vivien finds work at a Soho hair salon and soon becomes involved with the Group and goes undercover to infiltrate the neo-Nazi movement. The story contrasts the vulnerability of Vivien; the hatred and evil of the fascists; and the strength of feeling and bravery of those who fought against them.
Much of the story is based on fact. Ridley Road is a real road in the heart of Dalston in east London. It's been the home of a multi cultural street market since the 1880s, which showcases the area's rich history of immigration and diversity.
But it's also been the site of race clashes. In 1947 and 1949, Oswald Mosley's fascists were confronted by the Jewish 43 Group. Ridley Road is inspired by the struggle of the 62 Group, which in turn was based on the earlier 43 Group. It was set up largely in response to the resurgence of fascism in Britain in the sixties, and particularly the creation of the National Socialist Movement and its leader, Colin Jordan, who, through his fanatical and passionate speeches, incited racism and rioting.
The four part series has been adapted for BBC One and PBS Masterpiece by the award-winning writer, Sarah Solemani. She told the BBC that "A young hairdresser from Manchester makes an unlikely hero in this little known slice of British history. But in these unprecedented times, it is the unlikely heroes whose stories are now worth telling.
"Britain's relationship with fascism is closer and more alive than we like to think. Fortunately, so too is our rich heritage of beating it. Honoured to bring the story of Ridley Road to the BBC and Masterpiece."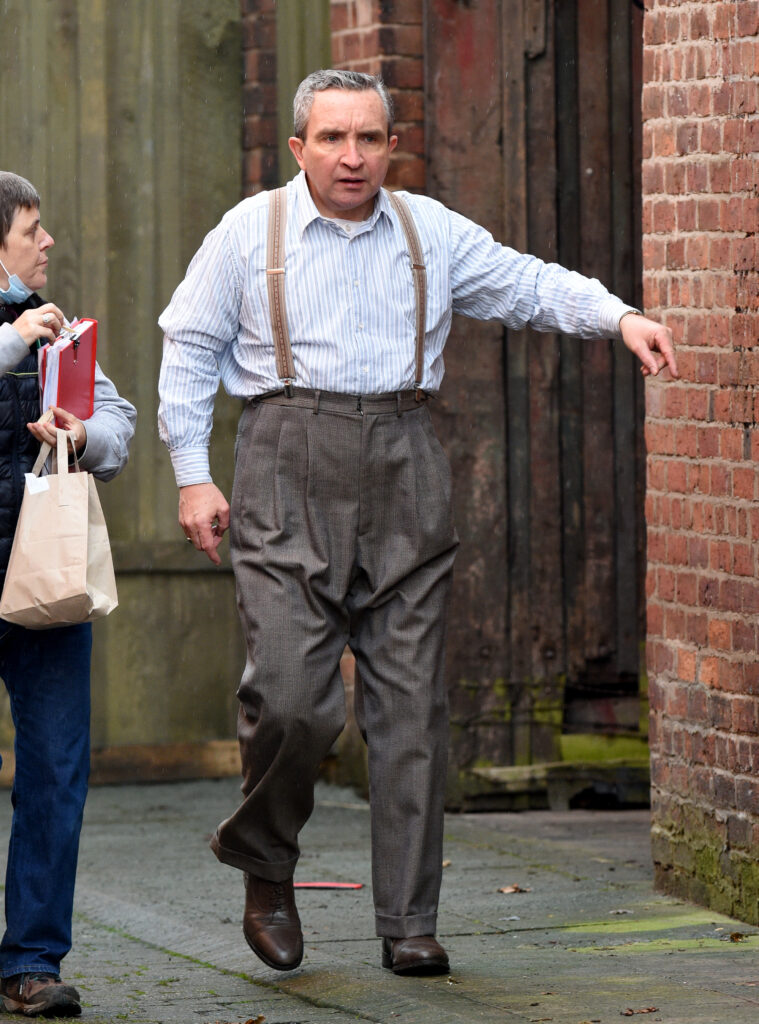 Eddie Marsan, who was spotted talking to Rabbi Robyn in JR, plays Soly Malinovsky, a hot headed, sharp-witted cab driver, who is the leader of the '62 Group'.
Talking about how timely the drama is, Marsan told the BBC, "I'm honoured to be playing the role of Soly. In recent years anti-Semitism has re-emerged and now, more than ever we need to hear the stories of how normal men and women put their lives on the line to stamp out this cancer."
Credit:MCRPIX
Ridley Road is expected to be broadcast on BBC One later this year.
---
Every Friday evening at 18h30 and Saturday morning at 10h30 our Shabbat services are live on Zoom and shared by Facebook
And every day you can join RJ:TV, the Online Community for Reform Judaism at reformjudaism.org.uk/rjtv
Hear how our own Jack Adam Morris survived lockdown life by maintaining and strengthening his connection with us in these challenging times. A wonderful 'keeping faith' initiative from BBC Radio sees Jack share how being connected to us helped his sense of belonging to community, whilst also protecting his own mental health. 
Effect of COVID on the community: Iisten to thoughts by Jack Morris on BBC Radio Manchester here