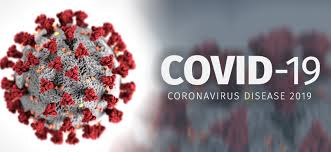 June Message from our President
Dear Member
When I write that I hope this letter finds you well, it is not a matter-of-fact opening statement, it is a statement of true concern.  I really hope you are well, because it's been a strange three months and one that thankfully most of us have never experienced before.
One side effect for me was the postponement of our AGM in light of staying safe; bans on large gatherings and non-essential contact; and travel restrictions.  Our AGM normally provides me with one of the best opportunities to keep you informed and for you to question your council and hear the views of other members.  So, I will attempt to answer the questions how are we doing, and have we been in touch, and what does the future hold?  And more.
I am absolutely delighted with the Team Spirit that has emerged in response to the situation.  Our Jacksons Row Family has really come together in times of need and I want to thank all of you, who have helped in reaching out and enabled us to keep in touch with our almost 550 members.  I have spoken to many of you with no family around just now who have told me how important our interaction with them has been.  Not simply the contact with other members who have just called for a chat or to check if help is needed, which has been a real life-saver, but also a definite pick me up during these unusual times.
Our group of volunteers have been amazing. I have been fortunate that so many members have enabled us to stay in touch through all mediums and I thank you all.  One example is that more than 800 people log into a shabbat service, members old and new, from all over the world, wanting to connect with Jacksons Row and that has been a truly powerful achievement.
As we are now getting to a stage where some restrictions are being relaxed, I am sure you are all thinking about what we will be doing next.  As I mentioned, the number of volunteers and organisers that have helped us get this far has been so amazing that I have decided to reinstate the shul Executive Committee.  This is something we once had but which morphed into the shul Council. The Council will continue in its current format and be made up as always from groups that represent different aspects of synagogue life, and I am delighted to say that the current Council is committed to continue to serve and support me in our continued good work.
On the shul Executive, I have co-opted some key representatives from our volunteer teams who will help, guide and support me in getting through this pandemic and as well as planning for the near future to ensure we come back stronger than ever.  These include Ed Wouk, who will lead the Engagement team.  Roy Saatchi, whose time and commitment has helped us transmit our services, will take responsibility for Communication and IT.  Naomi Ward, again a valued member of our volunteering team, will take on the role of Executive Secretary.  Pam Walker, who has been on council for many years, will take responsibility for Safeguarding and Social Justice.  And I am also lucky to be supported by our excellent Treasurer, Eric Langer and Peter Arkwright, who has been a trusted Council Member for many years. I will be looking to strengthen both the Council and Executive in the coming months to ensure we cover all areas of responsibility and the collectively we can plan for our better future.
Currently we are examining when we might be allowed back in our building and how we might manage that especially with the High Holidays not that far off. I will obviously keep you all updated.   Our prime concern will be, as always, the health and safety of all our members and staff.  Also, once the developers return to work, I will again be able to update you on our development plans, but whilst they are in lockdown, I have nothing to report.
So that's all for now, but I will keep in touch.  And, if you haven't been contacted by our teams and would like to, then please let me know.  If we can help in any way, do let me know. I am contactable on dannys@pulsarcomputing.com or 07802 551725 or feel free to call Mandy on 0161 834 0415
Please take care and I look forward to seeing you soon.
Regards, Danny Savage BEM
Reform Judaism produces an outstanding weekly educational email with the parasha (Torah portion) and other very useful resources. You can sign up here. 
WATCH: Rabbi Robyn on the One Show on the iPlayer here
Latest News
Greater Manchester's weekly Jewish Radio show, Jewish Hour, has returned to the airwaves during the current period of lockdown! Originally broadcast for over 20 years on BBC Radio Manchester, the show moved
Read More...