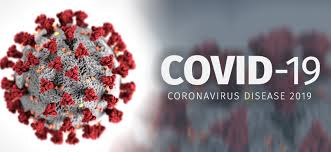 Drum roll… Forty Under 40
That's how the Jewish News headlines Rabbi Robyn's appearance in the Jewish Leadership Council's  40 under 40 leaders in the community – see here
Message from our President
I am well aware that "normal life " may not be the same for some time and at this moment we don't know when, but we will beat this and we will meet again. I just want to update you on what we are doing at Jacksons Row. You are all aware that due to social distancing the Synagogue is closed, however our dedicated Shul office manager, Mandy, has been going into the office Monday to Friday to ensure where ever possible we can deal with any issues that may arise. Our community spirit has been absolutely amazing. The groups of volunteers that have come together to keep Jacksons Row together has been amazing. We have groups for: (1) ringing our members to check on their wellbeing and to have a chat, (2) delivering much needed provisions to those who need it, (3) helping families of those who are bereaved, at a time where we can't gather to show our respects at the Funeral or Shiva, (4) helping with the services and our virtual Kiddushim.
We have, through technology, been able to live-stream services and even had online Shivas.  It's a different world and we are doing our best to adapt. We still have a series of talks and education programmes now being delivered online.  Please contact the office for the schedule. Our Friday night and Shabbat services led by our two Rabbis are being viewed by so many people its been amazing, with some achieving over 850 views. We are doing our best to keep you in touch, informed and most of all, involved in all that we are doing. If you would like to join as a volunteer, please contact Mandy in the office on 0161 834 0415.  It may be you are able to make a few phone calls or even drop off a delivery. We would be very grateful for your support. Our Rabbis are doing unbelievable work reaching out through the internet and phone and if you would like to speak to them, or our volunteers on any subject please call the Shule office. So to you all, I wish you well, stay safe. To our volunteers, what a brilliant job you are doing I am so proud of you and our community.
Regards, Danny Savage BEM
Reform Judaism produces an outstanding weekly educational email with the parasha (Torah portion) and other very useful resources. You can sign up here. 
WATCH: Rabbi Robyn on the One Show on the iPlayer here
Latest News
Greater Manchester's weekly Jewish Radio show, Jewish Hour, has returned to the airwaves during the current period of lockdown! Originally broadcast for over 20 years on BBC Radio Manchester, the show moved
Read More...