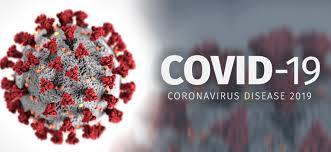 BREAKING NEWS: Rabbi Robyn on the One Show 
Watch it now on the iPlayer here
Mandy Bernhardt on North West Tonight
Watch  her again on our Facebook page here
Following the advice of Public Health England and the Government, and following the Jewish principle of pikuach nefesh (putting saving lives at the heart of all decision making), we have, until further notice, CLOSED THE SYNAGOGUE TO ALL GATHERINGS.  This will include Friday Nights at Home, Shabbat services, Talking Space and all other meetings. 
Please be assured that Jackson's Row will still be here for you.  Now is a chance for us to work together.  We each have a role to play. One of the benefits of being Progressive Jews is that technology is available for us in every way.  For instance, we will:
Synagogue activities are now online – for live-stream Friday night and Shabbat morning services – see NEWS below, click Read more, then link.
Plan for a virtual communal Seder!
Begin a phone tree to connect all members with someone in the community so we can all be in touch and support each other
Start Facebook group so we can be in touch together as one
Begin a schedule of online classes, meet-ups and children's activities online
The Rabbis will continue to support you so please do get in touch.  Those who need to say kaddish have the option to do so with a rabbi over the phone.  Mandy will continue to be in the Jackson's Row office on the usual number and email address (0161 834 0415; admin@jacksonsrow.org) between the hours of 9am to 3pm.
We will be setting up a form online for everyone to fill out to either volunteer time in phone calls or with online help, or to let us know if you are self-isolating and/or in need. We also disseminate details of our online activities.
People over 70 years old and those with certain health conditions are more vulnerable to the virus and have been advised to self-isolate for 12 weeks.  Some members are already doing so, such as Rabbi Silverman and other members of Council and our wider community.
We are here to act as an anchor and support in these challenging times. We all have a role to play, are grateful to you for the commitment to this community and your help over the next few weeks. Things will continue to change and we will keep you regularly updated.  
Yours sincerely,
Danny Savage (BEM), Rabbi Robyn and Rabbi Silverman
Reform Judaism produces an outstanding weekly educational email with the week's parasha (Torah portion) and other great useful resources. You can sign up here. 
Latest News
Because we have a virtual communal Seder this year on Thursday 9th April.  This Pesach will be wholly different to the ones before it.  All the details of how to join in are below
Read More...